Skin Watchers Refresh Flower Emulsion 150ml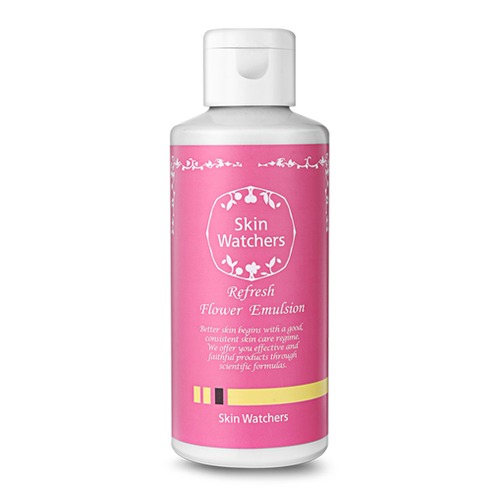 Features
1. 99% Vegetable Moisturizing Components soothes, moisturizes skin.
2. Controls moist/oil balance.
3. Accomplishes pure skin tone and elastic skin.
4. Rich Vitamin vitalizes skin.
5. Moisturizing + pH Balance + Vegetable Preservatives + Weak Acid + Vitamin + Hyaluronic Acid
6. Put best ingredients in the product.
7. Moisturizing Flower Emulsion. Scent of flower, color of flower.
8. Not packed in a box.
9. Animal Testing Free.
10. Astringent and Tannin of Rose makes even skin tone and tightens pores.
Detail


How to use
1. After skin or essence, apply proper amount and spread.
2. Tap for absorption.
Product info.
Brand : Skin Watchers
All Skin Type
Volume : 150ml
Made in Korea
Ingredients
none