the SAEM See & Saw A.C Control Cream 60ml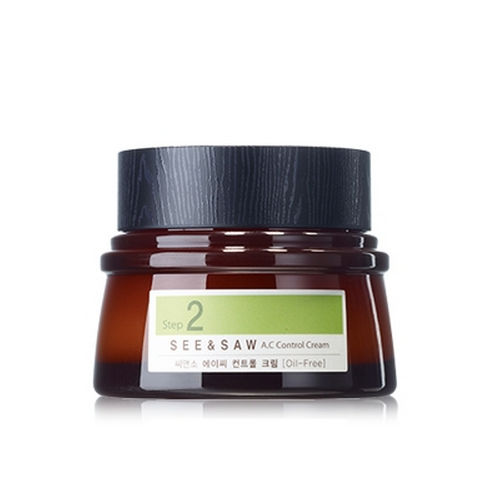 Features
Excellent care for problem & sensitive skin.
Fresh gel type of oil free moisturizing cream.
Strong moisturizing with excellent sebum control.
Moist skin without being oily.
Blemish care.
Mineral oil, talc, artificial color, benzyl alcohol, poly acrylamide FREE
Detail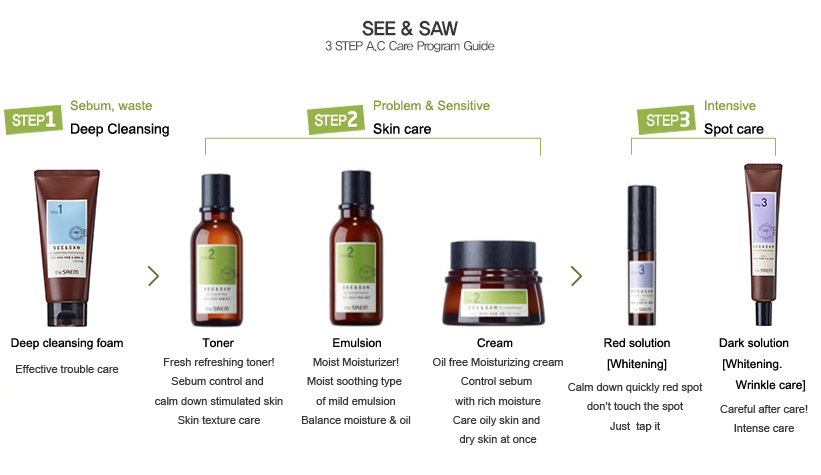 How to use
At cream step, take a proper amount of it and spread through your skin texture.
Tap lightly for absorption.
Product info.
Brand : the SAEM
All Skin Type
Volume : 60ml
Made in Korea
Ingredients
Green waters, echinecea, natural salicylic acid, lemon balm, centella extract, betaine,...