TOSOWOONG 3D Smart Clean & Pore Brush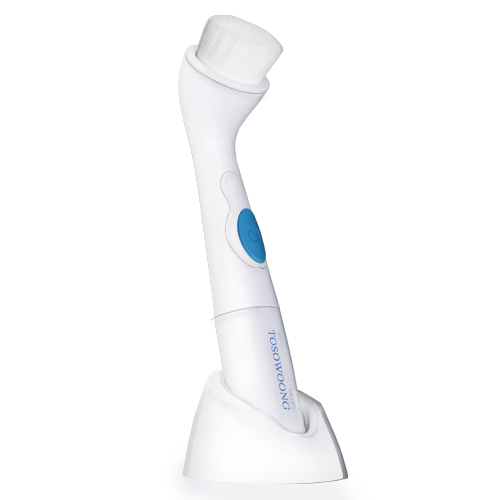 Features
this vibrating pore brush eliminates waste,blackhead,overproduction of sebum,
and dead skin cells very effectively by its sonic vibration.
it cleans skin deeply through sonic vibration that can't feel from any normal pore brush
and it also gives massaging effect by gently tapping.
3D vibration, battery type, water proof, head replacement
Detail

How to use
Use lukewarm water to wet brush, place right amount of cleansing product.
Turn on the button
Vibration cleanser forehead > cheeks > chin and nose touch gently, rinse off with lukewarm water thoroughly.
After using separate brush and handle rinse off with lukewarm water and natural dry.
Product info.
Brand : TOSOWOONG
All Skin Type
Volume : 1ea
Made in Korea
Ingredients
none