TOSOWOONG Enzyme Powder Wash (Enzyme Cleanser) 70g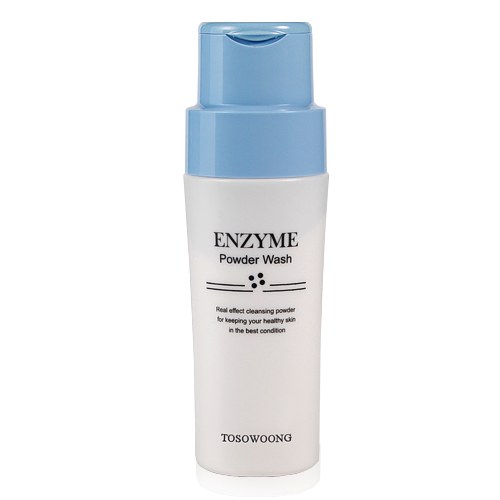 Features
Deep cleansing with abundant papain enzyme bubbles!
Tosowoong Enzyme Powder Wash
The skin-friendly and mild powder wash!
It is good for sensitive skin as well!
It helps to improve skin texture as containing papain and corn starch.
Soft and abundant bubbles cleanse skin mildly and keep skin moist and tender after wash.
Detail

How to use
Apply some water and massage, then dense and abundant bubbles are created!
It cleanses skin mildly and removes dead skin cell, sebum and blackhead effectively.
It is also good for sensitive skin as leaving no skin tightness after wash and delivering intense moisture.
Product info.
Brand : TOSOWOONG
All Skin Type
Volume : 70g
Made in Korea
Ingredients
none